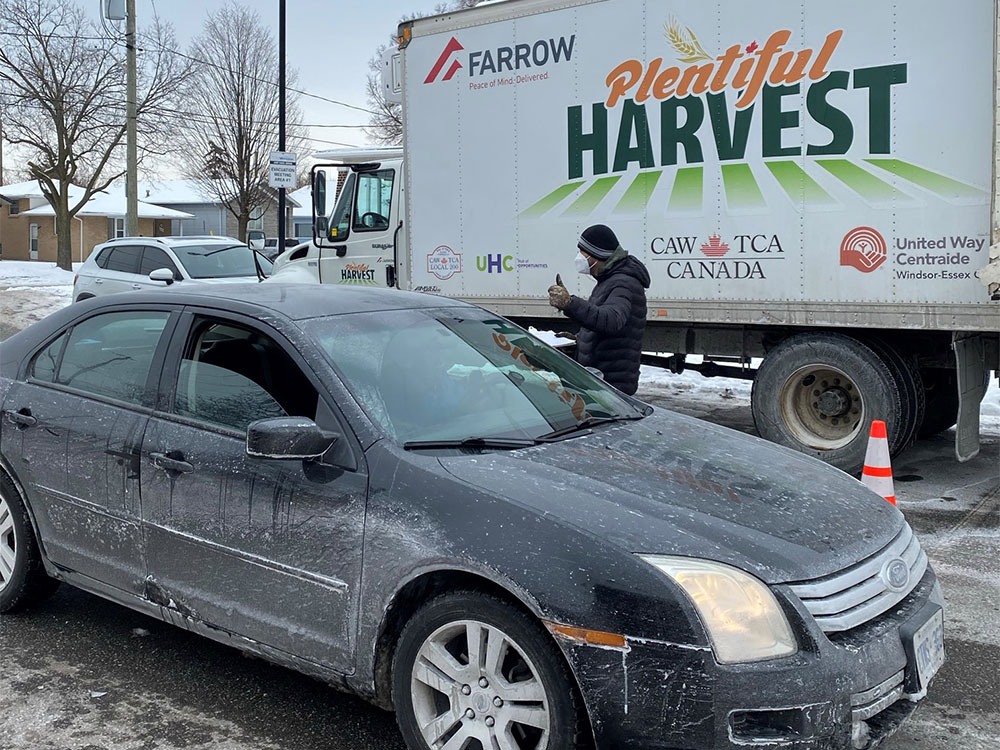 The UHC and Feed Ontario have partnered together to spread awareness throughout the month of September as it marks Hunger Action Month, a month dedicated to help educate and advocate for Ontario's Food Banking System, focusing on unaffordable housing and how it affects those experiencing food insecurity in our communities across Ontario.
Throughout September, we ask you to stand together with your friends, family, community, and loved ones to help raise awareness to the vision that no one across Canada should go hungry. Help support this vision through volunteerism, donate to your local food bank, share with us at UHC your Help Hunger story, make sure to include the hashtag #HungerActionMonth, and most importantly help spread awareness throughout your community.
In 2020 Ontario's food banks were accessed by more than 537,000 people who visited 3.2 million times. Ontario's housing crisis mixed in with the COVID-19 pandemic has left individuals grasping for support. Food banks are not a solution to poverty or food insecurity but can offer a haven, a moment of relief, and a full belly for those who have experienced hardship.
"This past year has been very challenging for so many of us however the most vulnerable in our society need us more than ever. Over the past year, we have seen a rapid increase in those utilizing our food bank, many of whom are first-time users," says June Muir, CEO of UHC.
Many Ontarians face new challenges in re-entering the workforce, attempt to manage rent arrears or payment plans or struggle to make already tight budgets stretch even further. A survey conducted by Feed Ontario in September 2020 showed 1 in 2 food bank clients across Ontario were worried about facing eviction or defaulting on their mortgage in the next 2-6 months. Meaning there is little to none left over to purchase healthy, nutritional food for themselves and their families.
"It may not always seem apparent that those who are utilizing these services are in need, but the reality is many are struggling to make ends meet with the increased cost of living, and for the first time are faced with difficult choices, they've never had to make before," says Muir.
If the housing crisis is not addressed, food banks expect a huge increase in demand for their services, as well as an increased risk of evictions and homelessness. Join us in the fight to raise awareness throughout our communities, province, and country, and help take action to elevate hunger.