Who we are
What we do
Our customers
Our responsibilities to you
Your rights and responsibilities
How to get in contact with us
Ongoing evaluation of our performance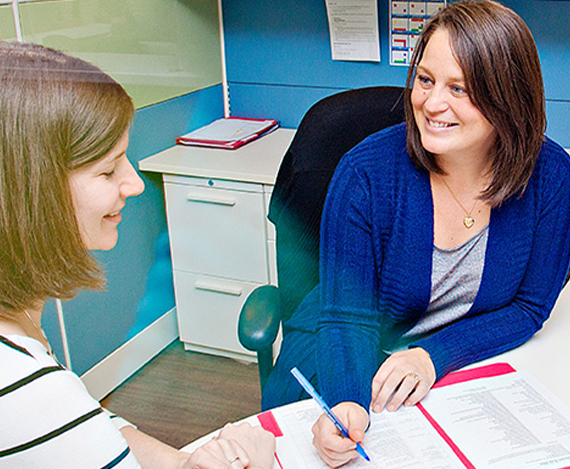 Founded in 1977, UHC – Hub of Opportunities is a registered not-for-profit charitable organization dedicated to meeting the needs of vulnerable people living in Windsor and Essex County. We improve the quality of lives by providing much needed programs and services that move people to independence and allow them to achieve their desired outcomes. Through offering 26 unique programs and services, we aim to focus on four pillars of support & guidance for the Windsor-Essex community – basic human needs, employment services, training and education, and newcomer settlement services. We are a 'hub' based in the community, for the community.
UHC is governed by a Board of Directors, who with the CEO, jointly ensure the mission of the organization is fulfilled both operationally and in daily practices. UHC receives funding through federal and provincial government grants, in addition to receiving municipal and United Way funding, as well as initiating its own fundraising efforts.
We currently operate two locations, our east Windsor Centre and our office in Belle River, which are both served by our professional, interdisciplinary team and dedicated volunteers supporting not just our clients and program outcomes but also our organizational mission, vision and values.
At UHC we believe all people are equal and deserve to be treated that way. Our inclusive, people-first approach to service means no person will ever be denied when they walk through our doors based on race, ethnicity, sex, disability, religion, age, language differences, immigration status, sexual orientation, gender identity, socio-economic status, marital status, or familial status. We are committed to helping everyone!
UHC assists people from diverse backgrounds to improve the quality of their lives by providing expert guidance with job search skills, literacy and language skills along with support for basic human needs such as food and coats to help them secure employment and have a better future.
Core Values and Statements
Each Staff Member at UHC Will:
Listen to your story with empathy and compassion
Appreciate your strengths
Respect you and listen without judgment
Keep your information confidential
Provide you with necessary information in a timely way
Act with integrity by doing what we say we will do
Provide expert guidance and connect you to the right program in our Centre or in the community
Inspire hope and help you to reach your goals
Our Responsibilities to You:
A professional, quality service
We will treat you in a courteous, helpful way
We will listen and take account of your views
We will give you useful, understandable, and accurate advice and information
We will treat confidential information appropriately and with respect
We will acknowledge all telephone, written, and electronic communications within 2 business days
Client Bill of Rights & Responsibilities
To have privacy and confidentiality
To access our services and information
To be treated with courtesy
To be honest and ethical in your dealings with us and your fellow participants
To provide us with clear and easily understood feedback on issues associated with our services in a reasonable time
To advise us of issues as they arise and any changes in your needs
We will provide flexibility in the way we provide service by considering the special needs of the community. We will be flexible in our office hours to suit local customer requirements, but in most cases, we can be contacted from 8:30 am to 4:00 pm, Monday to Friday (with exceptions on statutory holidays).
Feedback is Always Welcome
If you have feedback about the services that you have received from UHC, we would like to hear from you. We welcome your inquiries, suggestions, compliments, and complaints on any of our programs and services. To share your thoughts, please contact June Muir, Chief Executive Officer by phone at 519-944-4900 ext.133.