Leamington Regional Food Hub
Leamington Regional Food Hub
The Leamington Regional Food Hub is a 12,000 square foot facility situated in the heart of Canada's greenhouse growing industry. After fully renovating the building, we have established two processing lines which gives us the capacity to assemble 175,000 fresh food baskets and wash, dice, bag, and freeze vegetables at their peak of freshness.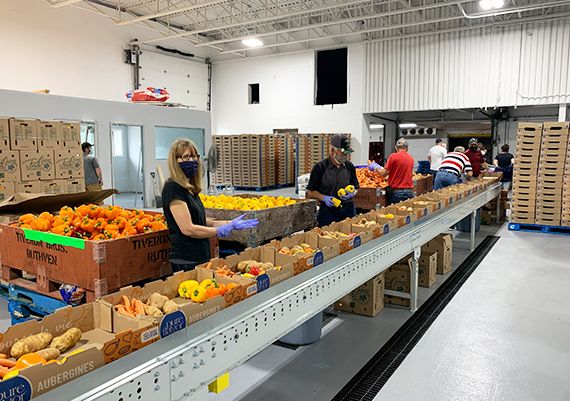 Some of this produce will also be used for our Farm to Food soup program, which to date has prepared more than 2 million 7-ounce servings of soup that have been used to feed individuals across Windsor-Essex and Ontario, as well as Northern Indigenous communities.
Having the capacity to sort, store, dice and freeze fresh produce donated by more than 86 local growers will allow us to increase the number of packages of soup distributed, the amount of produce rescued annually, and the number of people provided with nutritional food at food banks across Windsor-Essex and beyond.