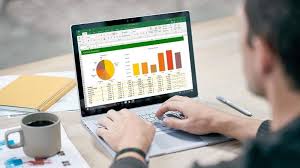 Introduction to Microsoft Excel
Program Description:
Learn the basic skills needed to properly navigate Microsoft Excel for work, school or personal use. Develop a base of knowledge that will help you to modify cells and sheets, add formulas and functions and create charts and graphs.
1:30pm – 3:00pm
Monday – Thursday
4 weeks
Eligibility:
Open to residents of Ontario who are 19 years old or older.
How to Register:
Call Melody at 519-944-4900, ext. 150 or email mnowack@uhc.ca