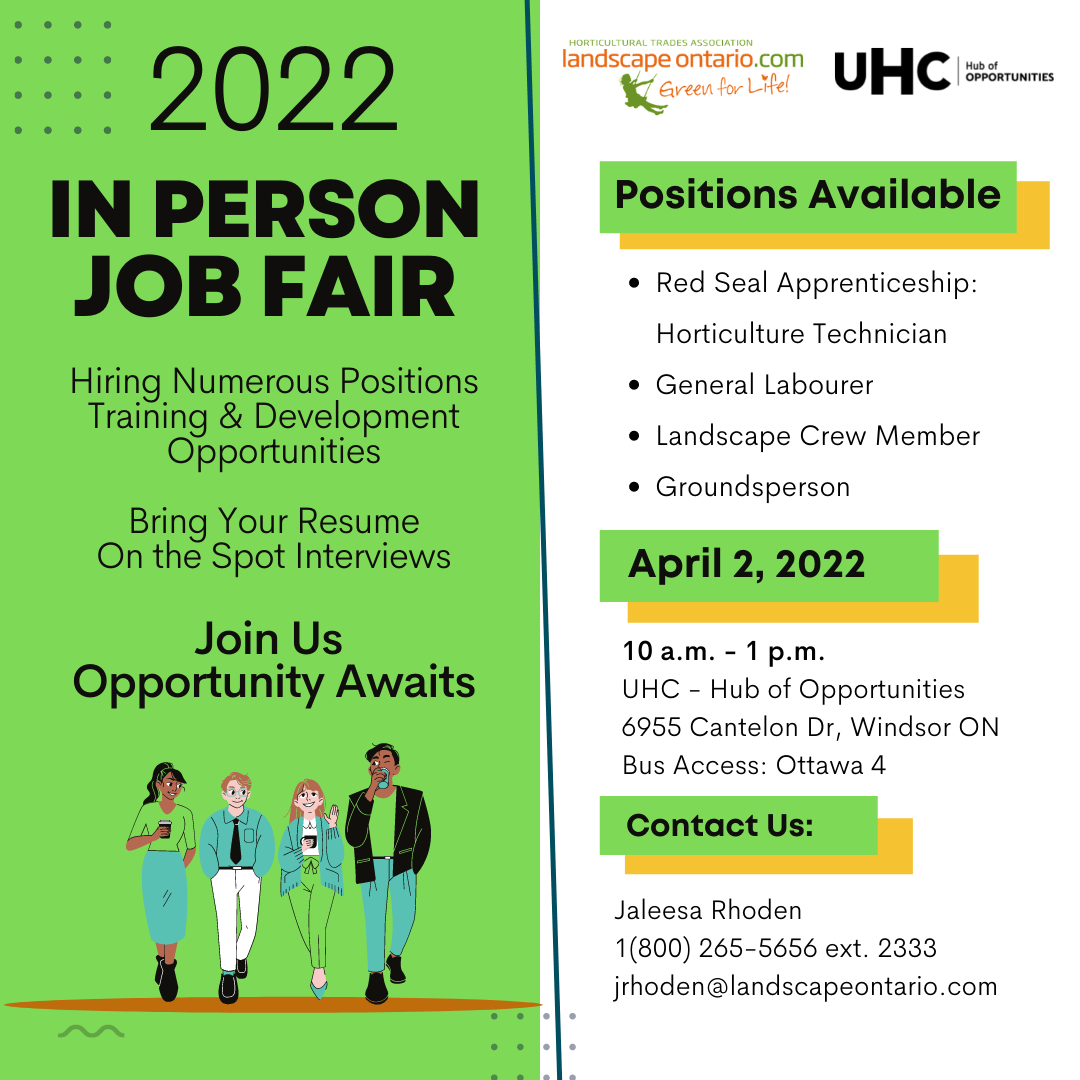 Job Fair – Endless Opportunities!
IN PERSON JOB FAIR WITH ENDLESS JOB OPPORTUNITIES! 
UHC is looking to attract a high number of  job seekers for Landscape Ontario as well as the companies listed below:
Landscape Effects
Plantscape
North 42
Point West Golf Course
Beach Grove Golf Course
This is such a great opportunity for anyone seeking a long-term career path in the horticulture field.
Please note that transportation is an asset but NOT required.  90 % of Plantscape's projects are accessible by public transportation.
JOIN US, YOUR OPPORTUNITY AWAITS!  BUS TO OUR FRONT DOOR: OTTAWA 4