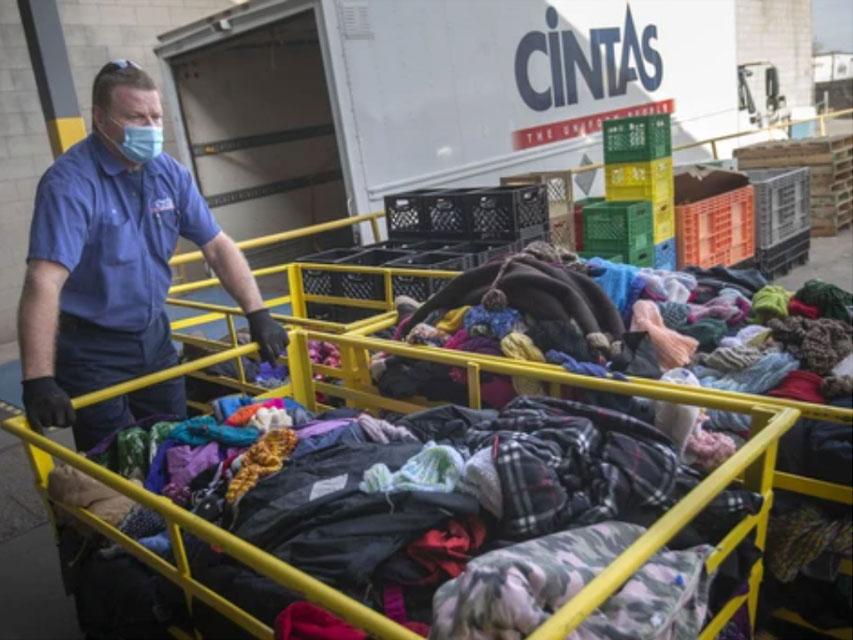 WHAT:
On Wednesday, November 24, 2021, Cintas will be at the UHC-Hub of Opportunities delivering their last load of children and adults coats for families in Windsor-Essex County. This will be a large delivery to the UHC, with over 9 large totes filled to the brim with cleaned coats. Cintas donates their time to clean used coats, that are then dropped at the UHC and distributed to families in need.
WHO:
Russ Anderson, Coats of Kids Volunteer Coordinator
Melanie Atkinson, Executive Assistant, UHC – Hub of Opportunities
Laura Fuerth, Human Resource Manager, Cintas
Amanda Pignanelli, Office Administrator, Cintas
WHEN:
November 24, 2021, from 2 p.m. – 3 p.m.
WHERE:
UHC – Hub of Opportunities
6955 Cantelon Dr, Windsor, ON N8T 3J9
WHY:
The UHC – Hub of Opportunities has been running the Coats for Kids program since 2002 and provides families with over 6000 warm winter coats annually. Throughout the pandemic, the program has adapted to keep serving those in need. As the temperatures begin to drop, no child should have to brace the cold without the proper attire. Winter coats, hats, and gloves are basic human necessities. Many individuals may struggle to provide these necessities for their families and turn to organizations like the UHC for help. Both Cintas, UHC, and volunteers work together to provide children with warm, clean, and affordable coats, hats, leggings, and mittens that allow them to thrive during the cold months.
HOW:
For more information and to confirm your attendance, please contact:
Mackenzie Adams
Communications Manager, UHC
519-999-0954
madams@uhc.ca