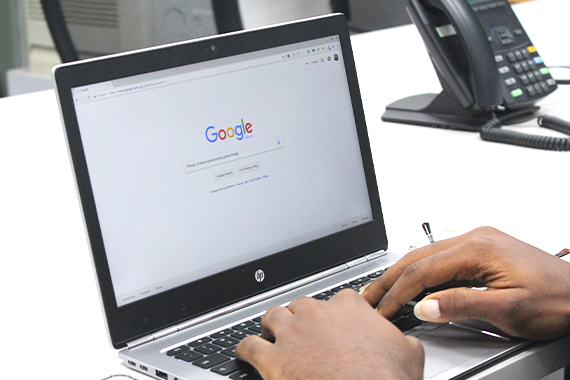 Computer & Workplace Skills Training for Newcomers
Due to COVID-19, this course is currently being offered ONLINE. Equipment and training will be provided to enable you to participate in this course. Please call Lakhdeep at 519-944-4900, ext. 127 for more information.
OFFERED: Every Tuesday and Thursday between 9 am – 12:00 pm  & 12:30 pm to 3:30 pm ONGOING throughout the period of April 1 – June 30
Computer & Workplace Skills Training Program is designed for Newcomer adults. We teach you how to use applications that are needed to work and function in today's online environment. You will learn how to create digital documents, budgeting sheets and presentations as well as work with Google's Workspace applications to assist you in your work and personal life. In addition, you will learn job searching skills, and learn about Canadian Workplace Essentials so you know what to expect from employers and yourself!
This program is highly recommended for those who are registered in LINC classes.
Computer equipment and training will be provided on loan as well as all other materials needed to ensure you are able to fully participate.
Eligibility:
Must be a permanent resident or conventional refugee
Must have a CLB 3+
Must be age 18 or over
To Register: Call Lakhdeep at 519-944-4900 ext. 127
PLEASE NOTE: On-site Care for Newcomer Children & Shuttle Service available during in-person sessions.
Hourly Schedule
Classes
9:00am

-

12:00pm

Morning
12:30pm

-

3:30pm

Afternoon