WINDSOR ESSEX FOOD BANK ASSOCIATION

MIRACLE DAY
DROP OFF LOCATIONS
Monday June 27, 2022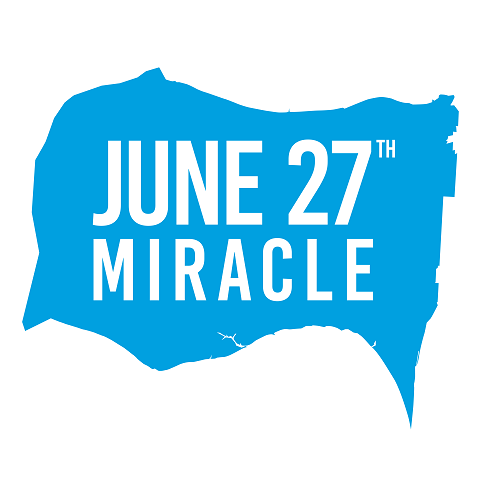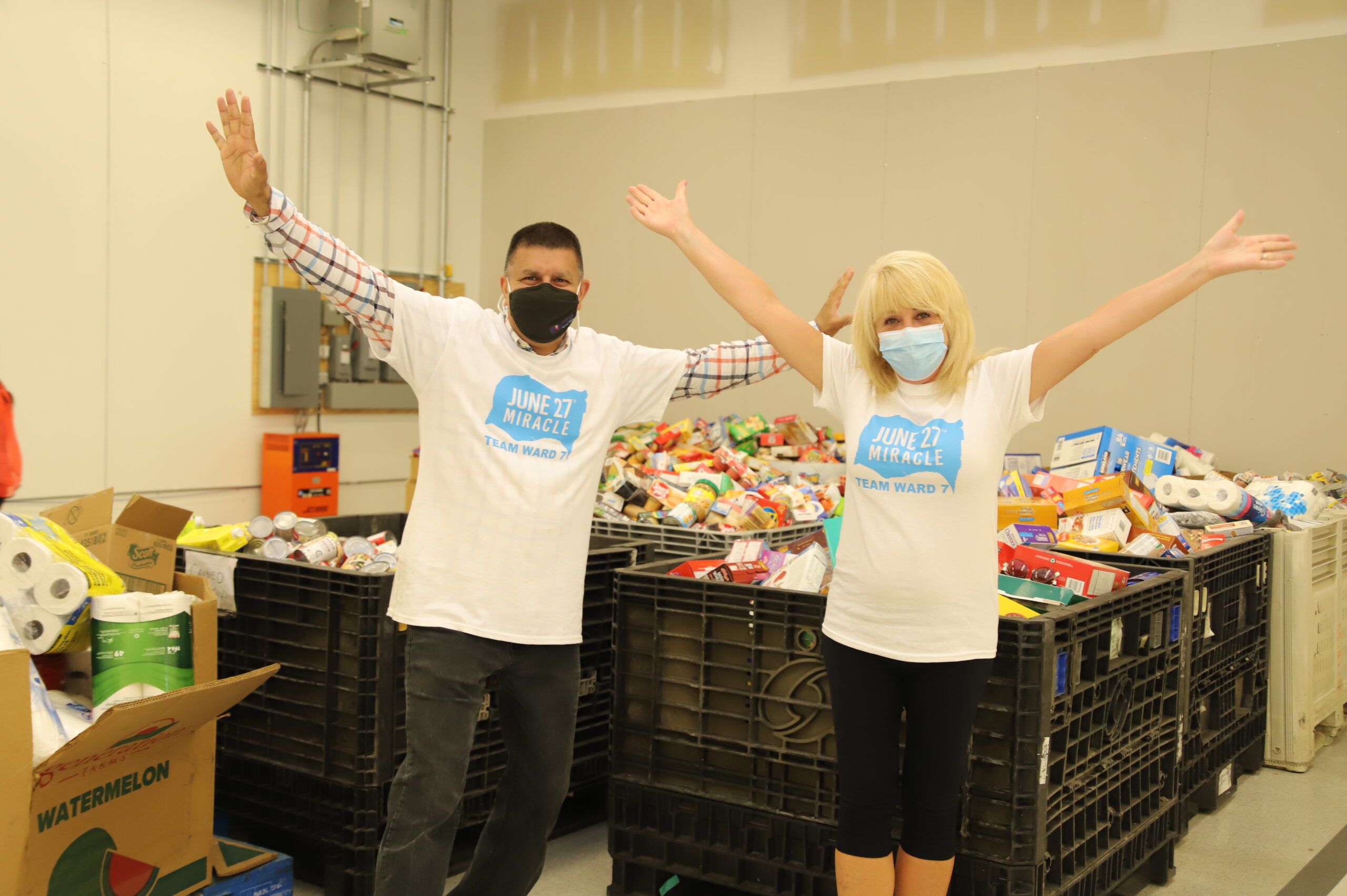 On Monday, June 27, 2022, Windsor-Essex County celebrates its 3rd Annual Miracle Day!
This year may look a little different, but the demand for food continues to grow, and those who experience food insecurity need our support!
This year individuals will be required to bring their donations to their nearest food bank. Please note there will be NO porch pick-ups. See below to find your closest food bank location & their hours of operation.
If you are unable to drop off donations on Monday, June 27, 2022, we encourage you to donate $1 to help a neighbour in need!
Together, we can make a miracle happen!
UHC – Roundhouse Centre
3009 Howard Ave, Unit 7
Windsor, ON N8X 3Y9
P: 519-944-4900
Open: 9 a.m – 6 p.m
Adie Knox
1551 Wyandotte St W.
Windsor, ON N9B 1H6
Open: 11 a.m – 6 p.m
Downtown Windsor Mission
875 Ouellette Ave.
Windsor, ON N9A 4J6
P: 519-973-5573
OPEN: 10:00am to 3:00pm
Salvation Army Windsor  
355 Church St.
Windsor, ON, N9A 7G9
P: 519-253-7473
OPEN: 9:00am – 4:00pm
Windsor Family Homes & Community Partnerships and The Kids First Food Bank  
900 Howard Avenue
Windsor, ON, N9A 1S5
P: 519-258-4501
OPEN: 9:30am – 3:30pm
Drouillard Place
1102 Drouillard
Windsor, ON, N8Y 2R1
P: 519-253-1073
OPEN:  8:30am – 4:00pm curbside drop off
Parkwood Gospel Church
3005 Temple Drive
Windsor, ON, N8W 5E5
P: 519-948-7055
OPEN: 9:00am – 4:30pm
Adventist Community Services 
5350 Haig Street
Windsor, ON   N8T 1K8
P: 519-945-2388
OPEN: 4:00pm – 7:00pm
UHC – Hub of Opportunities
6955 Cantelon Drive,
Windsor ON N8T 3J9
P: 519-944-4900
OPEN: 9am – 6pm
Amherstburg Food and Fellowship Mission 
298 Victoria St. South
Amherstburg, ON, N9V 2K5
P: 519-736-9140
OPEN:  9:00am – 4:00pm
Community Support Centre of Essex County
Community Food Pantry 
962 Old Tecumseh Rd
Puce, ON N0R 1A0
P: 519-728-1435 ext. 207
OPEN:  9:00am – 4:00pm Drop off location will be outlined onsite
Essex Area Food Bank – Essex United Church 
53 Talbot Street, South
Essex, ON, N8M 1B1
P: 519-776-4070
OPEN: 8:00am – 3:00pm  Drive thru drop-off in parking lot
Leamington Regional Food Hub
451 Talbot Street West
Leamington, ON, N8H 4H7
OPEN: 9am – 3pm
Salvation Army Essex
26 Talbot Street S
Essex, ON, N8M 1A7
P: 519-776-4628
OPEN: 10:00am to 8:00pm
Thank you for your donations!